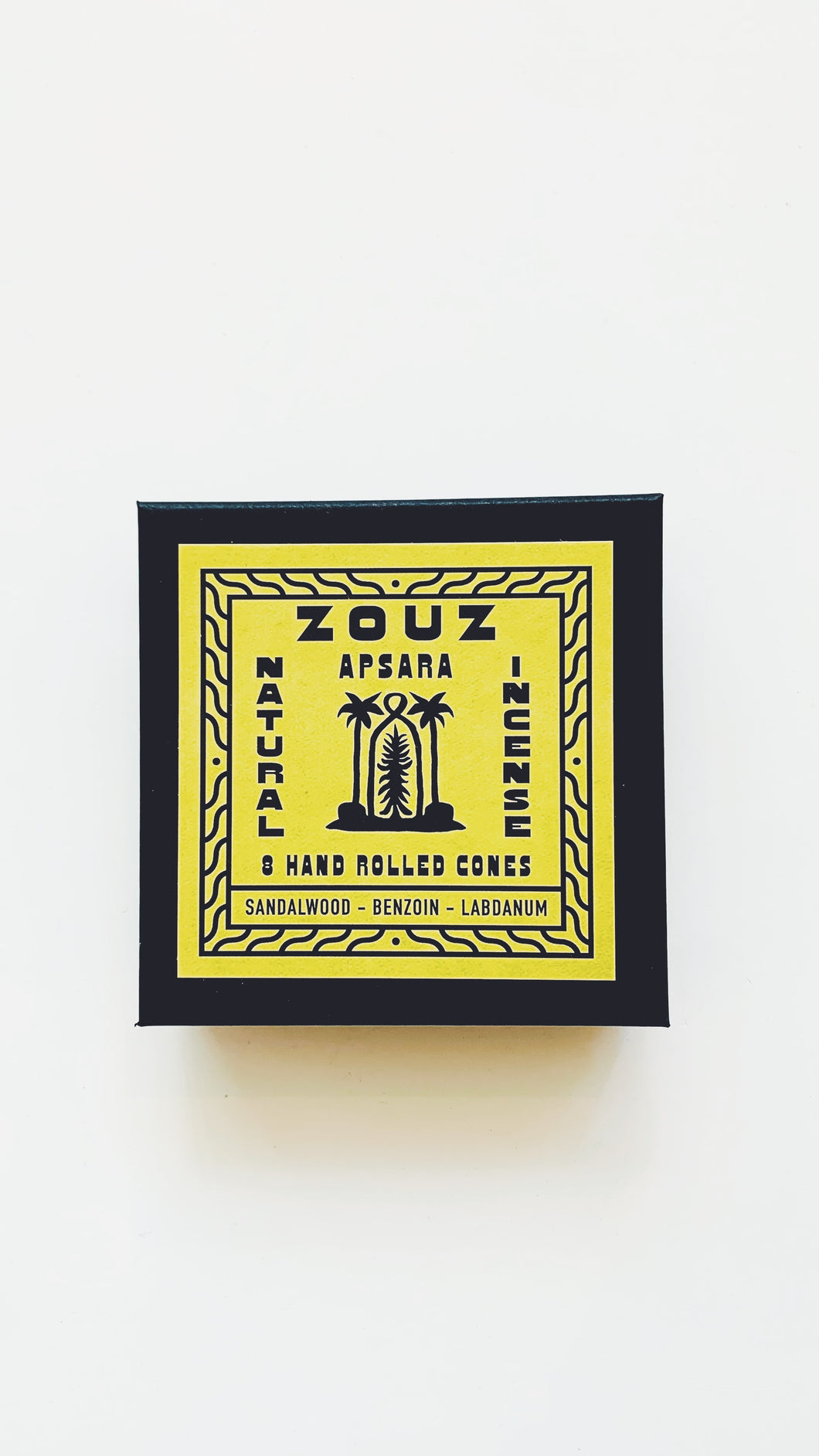 Apsara Blend-Zouz Natural Incense Cones, Amber & Sandalwood
Regular price $16.00 Sale
Apsara Blend
Amber fragrance incense blend made from natural aromatics.
Soothing Amber and Vanilla notes.
Ingredients in this Select blend include:
Sandalwood
Siam Benzoin gum
Labdanum resin
Storax bark
Suggested Setting: Meditation, Relaxation, Creativity
3"x 3" Box contains 8 hand rolled cones.
Premium Natural Incense Cones Ethically Hand Rolled From Tree Resins, Plants and Wildcrafted Herbs. Non Toxic, No Charcoals or Burning Accelerants Used Ever. Small Batches Handmade in USA. Cones stay lit and burn straight through. Approximate burn time 10-20 minutes.
Crafted by Zouz Natural Incense
To learn more about how to cleanse with smoke, please read the Witch tip Sacred Smoke Space Clearing.
For more smoke cleansing items, click here