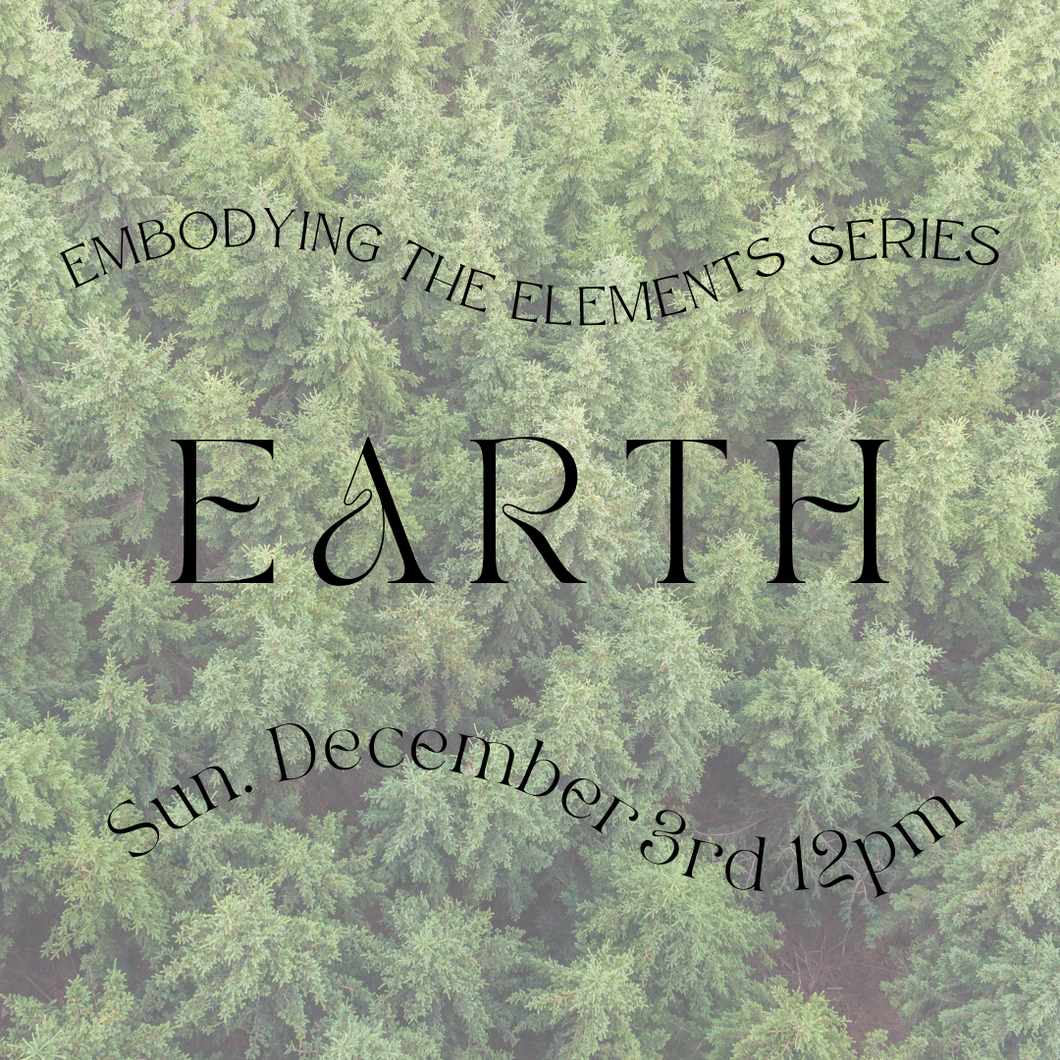 Earth ~ Embodying the Elements Series with Britt, December 3rd, and 12pm
Regular price $30.00 Sale
Join Britt once a month, September through December to explore and embody the elements. 
Learning to work with the elements helps deepen our connection to ourselves, each other and the Earth. Learning to work with the elements helps us combat separation and effects of colonization.
About This Gathering
We will work through meditation, somatic practice, journaling, and collective brainstorming around environmental initiatives that inspire us. 
Earth

 

December 3, 2023

 

 Roots, presence, sustaining, grounding, constant, reliable, nourishing, safe
About Your Facilitator
Britt Dorazio is a trauma-informed meditation, somatic, and social emotional arts facilitator. She believes that working with languages of the body, the breath, and the arts, in community, has the compassionate power to bring us back home to ourselves, each other, and the land. Learn more about Britt at Sovereign Creative Wellness.
Please Read
Please note that events that are more than one month away may be subject to change and/or have alterations be made to the listing. If a ticket has been purchased, any and all changes will be emailed to you.