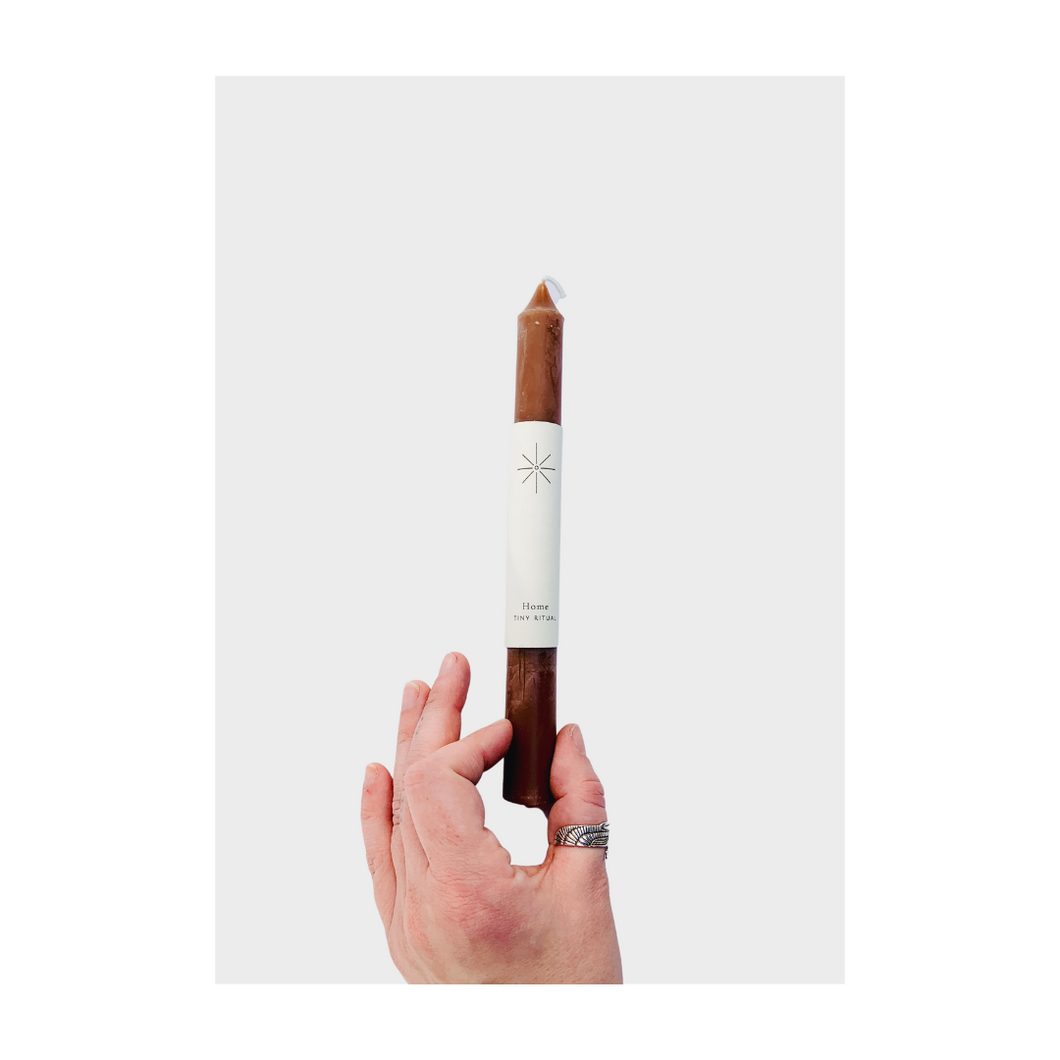 Home Ritual Candle
Regular price $14.00 Sale
The Mirth Candle is used for intention setting to invite joy, love and mirth into the heart and home this holiday season and into the New Year. Ideally burn on the Winter Solstice to light the darkest night of the year, or burn every evening of the holiday season to capture the beauty every night.
Each candle contains an A+ Green Tourmaline crystal at the bottom that is meant to be kept close to you once the candle has burned down to keep your intention alive. Directions are included in how to prepare for your ritual, to set your intention, as well as an original Mirth affirmation.
Always burn a candle within sight. Keep candles away from things that can catch fire. Keep candles out of the reach of children. Remove label before lighting. Trim wick to 1/4" before lighting.
By Tiny Ritual