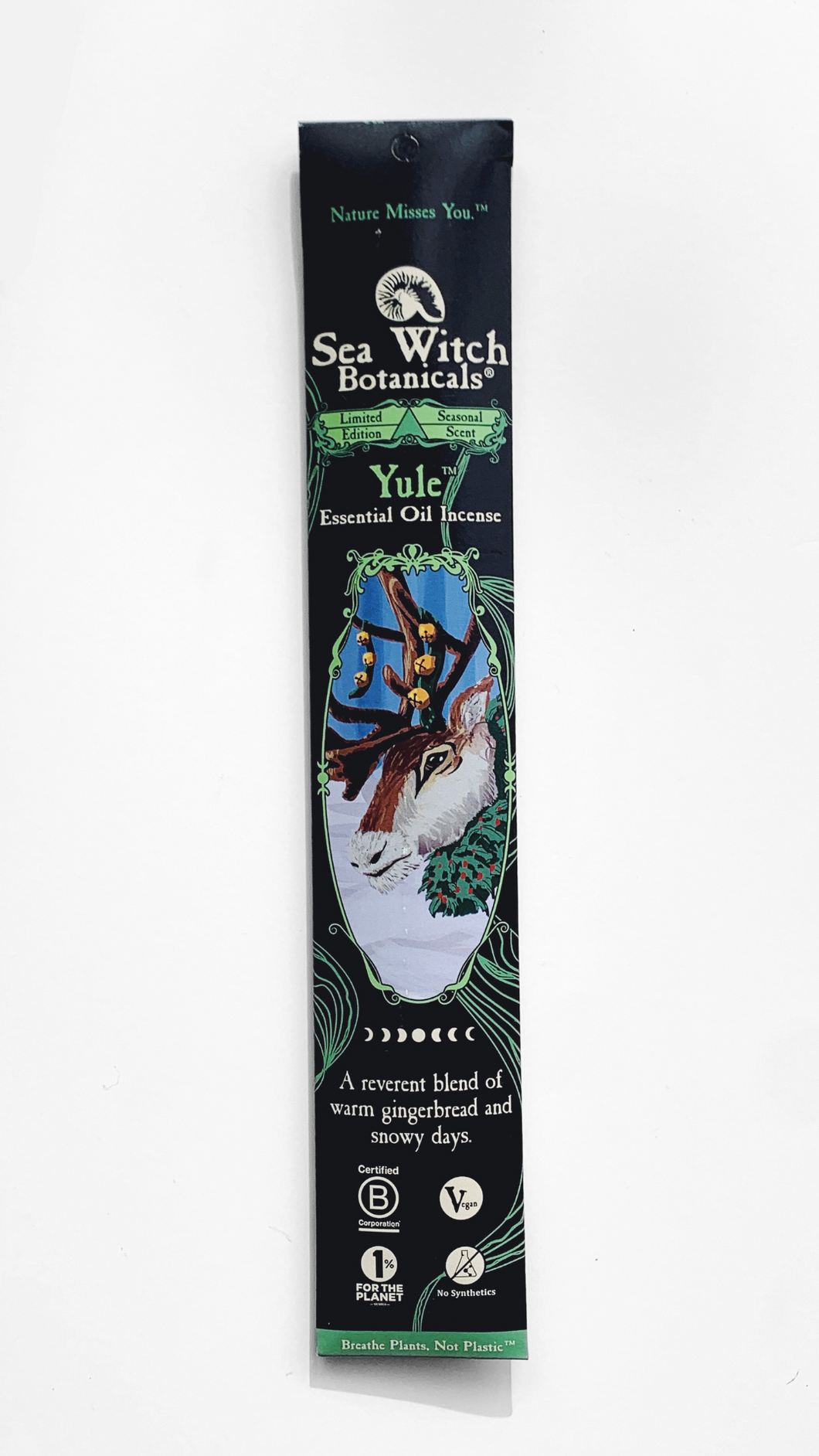 Yule Incense by Seawitch Botanicals Ginger, Vanilla, Orange, & Seasonal Spices
Regular price $15.00 Sale
Yule™ Seasonal All-Natural Incense is a reverent blend of warm gingerbread and snowy days.

Spiced with the sweet glow of the winter moon, Yule bears tidings of warmth and hope. The scents of gingerbread and sugar cookies waft from the oven, and snowfall from the darkest night melts atop your fingers. Gather loved ones round and settle by the fire as the solstice dawn alights.

Features:
Sugar and spice aroma profile with zero synthetic fragrances
Approximately 20 incense sticks (30 grams) packaged in a recyclable pillow box.
Associations:
Element - Fire
Zodiac - Sagittarius, Capricorn, Pisces
Tarot Card - The Star
Rune - Wunjo ᚹ
See Also:
Ingredients: 
Essential oil blend (benzoin [Styrax spp], cinnamon [Cinnamomum verum], frankincense [Boswellia serrata], ginger [Zingiber officinale], nutmeg [Myristica fragrans], orange [Citrus sinesis], vanilla [Vanilla planifolia]), charcoal, tree resin, bamboo stick, paint (mineral pigments, natural resins)
Made from plants, not plastics.