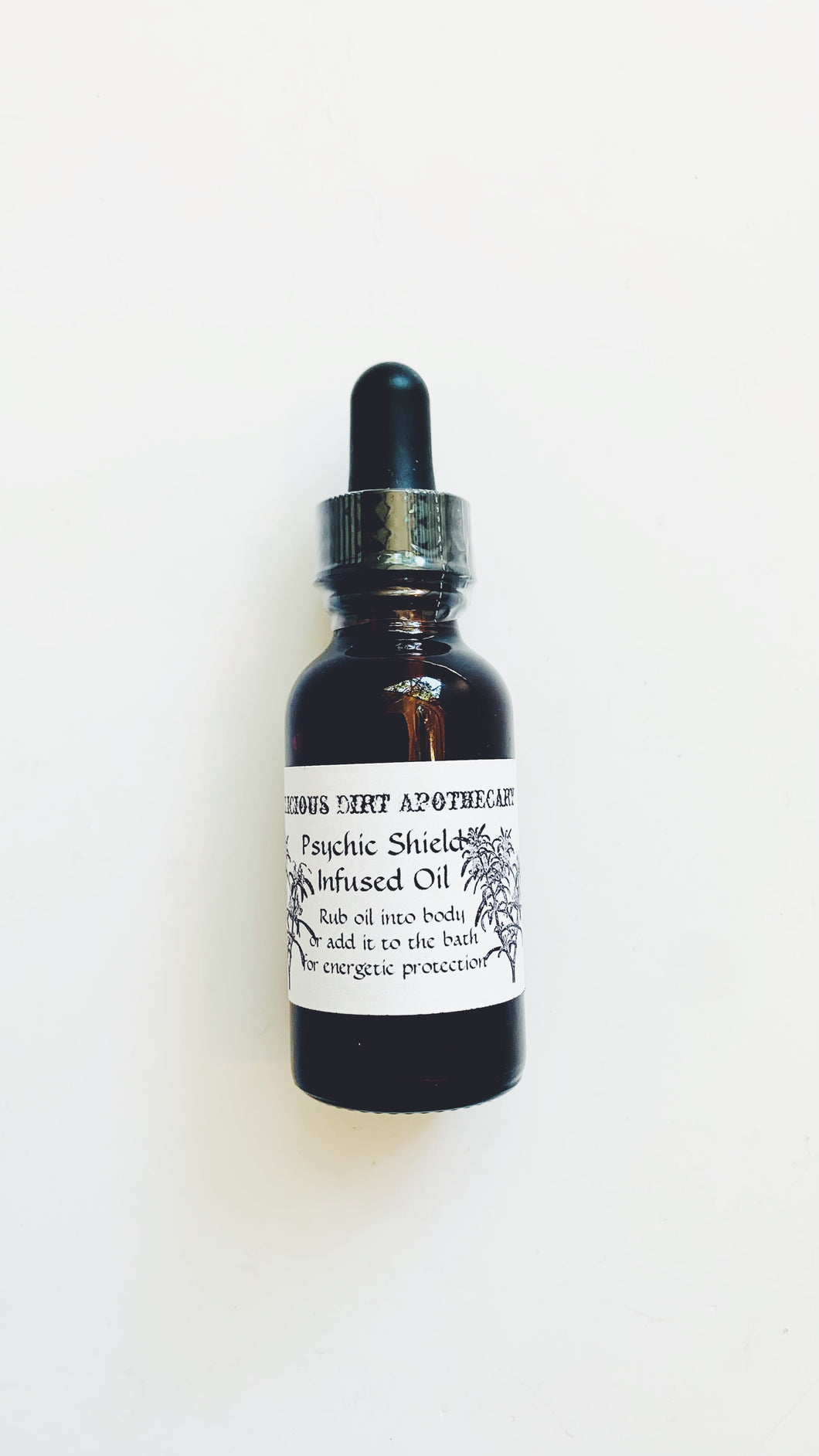 Sacred Essence Tinctures and Oils by Delicious Dirt
Regular price $20.00 Sale
WORKING WITH SACRED ESSENCE TINCTURES
Essences provide wonderful tools for healing, emotional support and personal growth in an area of practice known as 'Vibrational Medicine'. Essences made from flowers help stimulate the release of blockages that prevent us from fully integrating our highest self into our daily lives.

This type of plant medicine tends to have a gradual effect over a period of time. Therefore, it is recommend to be consistent with taking it and incorporate it into your daily self-care practice.
Directions: Internally (unless noted otherwise), take 3-9 drops as desired. Essences can also be applied to bath water, pillows, paint, your body, pretty much anywhere you would like.
Listings are for a 1 oz amber glass bottle with dropper 
ROSE ELIXIR:
This rose elixir is relaxing, uplifting and can be used for support in cases of trauma, grief, depression, anxiety, heartbreak, chronic stress and fatigue. It is similar to Rescue Remedy for its soothing and recuperative effects.

Rose is also an excellent wound and mild burn healer. The rose infused honey reinforces its ability to resolve and prevent infection, to lessen inflammation and assist in the regeneration of new tissue.
Made with organic rose petals, rose infused honey, the essence of rose quartz, the essence of rose thorns and brandy.

Directions: Internally, take 3-9 drops and up to a dropper full if desired. Applied externally, use 5-10 drops, as needed.

PSYCHIC SHIELD OIL:
Ever feel like an energetic sponge, soaking up the energies around you? Rub this oil onto your body or add it to a bath for some extra energetic, psychic armor. Great to use before entering challenging social, work, or family situations. The herbs and essences in this oil help with replenishing psychic energy and boundaries.

Blended with St. John's Wort, yarrow, angelica flower essence, black tourmaline essence, smoky quartz essence, sunflower oil, and the essential oil of rosemary.

Directions: Rub oil onto body or add it to your bath as desired.
SEX MAGIC ESSENCE:
This magical potion is made with the essences of basil flower, hibiscus, white fireweed, balsam poplar, gold, blue poppy, and northern lights. This blend restores warmth, passion, and integration to our sexuality. It helps us tap into our inner truth, joy, wisdom, and creative power. These essences work to ground, balance, and unify our energies. It also assists with releasing sexual trauma, and creates a new energy matrix of connection in our hearts.
Made with a combination of house-made essences and Alaskan Essences.
DEATH MAGIC ESSENCE
This magical potion is made with the essences of snakeskin, sacred datura, fireweed combo, purple poppy, glacier river, tidal forces, and portage glacier. This blend helps us to shed what no longer serves us, supports us with releasing unwanted patterns, and provides strength & courage to trust and let go of the familiar. These essences ease the process of transformation & transition. They assist us with adapting, balancing, and integrating change.
Made with a combination of house-made essences and Alaskan Essences.
ABOUT DELICIOUS DIRT:
Meet Ally & Andrew - their small, hand-powered, organic vegetable, flower + medicinal herb farm is located in northwestern Vermont, on unceded Wabanaki territory. Their work is grounded in empowering people through providing nourishing food + herbal support that is delicious, healing, and accessible.
*These statements have not been evaluated by the Food and Drug Administration. This product is not intended to diagnose, treat, cure or prevent disease.*