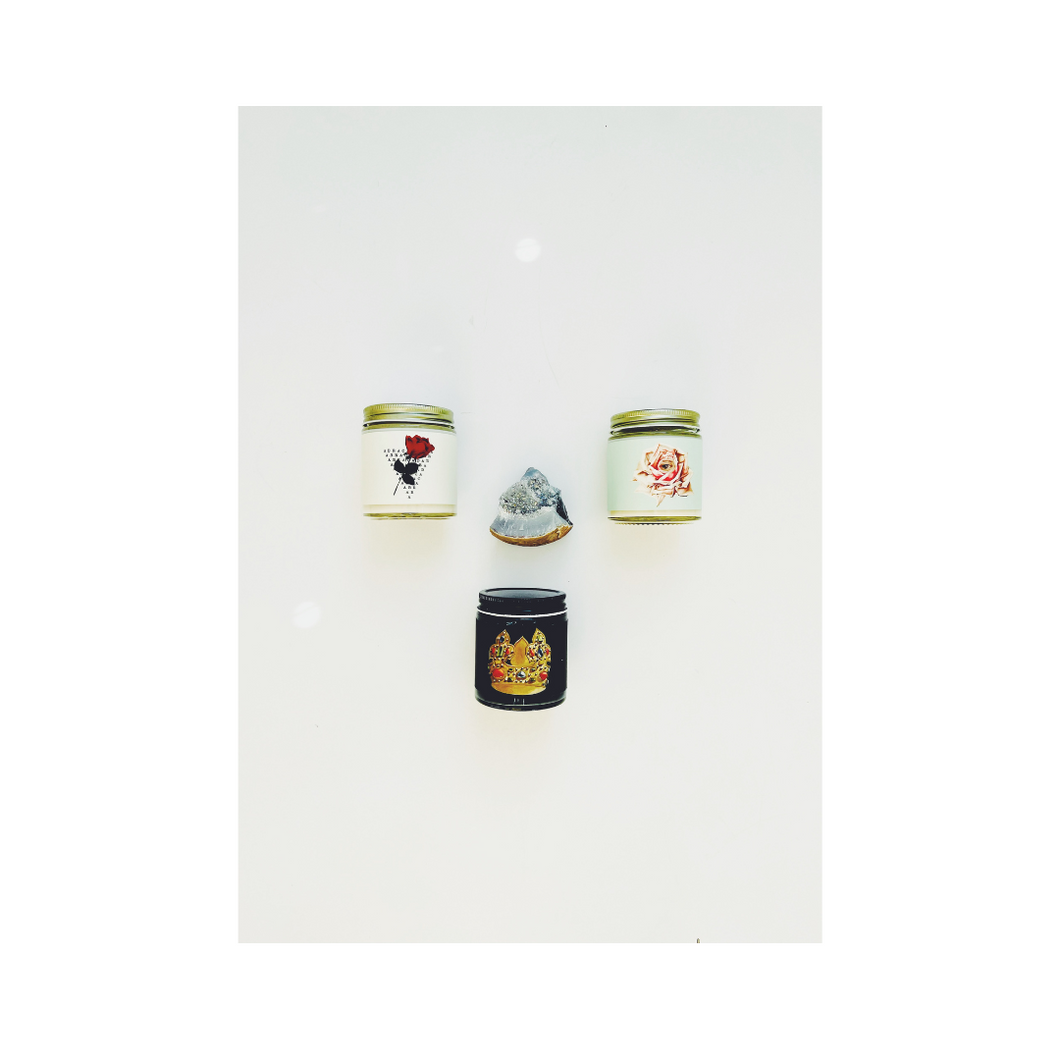 Snakes for Hair Mini Candle
Regular price $20.00 Sale
About Snakes for Hair Mini Candles
Made with 100% soy wax in cream and lightly-scented with rose. Has a 25 hour burn time.
The Lovers Eye
: The 18th century French and English custom of keeping a miniature eye portrait of your clandestine lover is a romantic and spooky gesture that we love so much we had to apply it to our own miniature. The Lover's Eye can take whatever meaning you wish-whether it stand for protection, for connection with a faraway or errant lover, or just a loving presence at your altar. This 4 oz flame is especially great for matters in need of a speedy fix or to boost other candles.
Abracadabra
: "Abracadabra" -said to come from the Hebrew phrase, "abreq ad habra," meaning "hurl your thunderbolt even unto death." Or in Aramaic, "avra kehdabra," translates to, "I will create as I speak." Regardless, both meanings will empower your wish-speak with intention and stop at nothing to attract for your higher self. Meditate on love, success, wealth, or whatever it is that you wish and know to have coming to you. This 4 oz flame is a fast luck spell so best for matters in need of a speedy fix.
Crown of Success
: Success is a sense of accomplishment and fulfilment, whether your goal is for material gain or spiritual. Based on the hoodoo oil, Crown of Success is a quick fix to help you accomplish goals and eliminate barriers. This 4 oz flame is great for matters in need of a speedy fix or to bolster other candles.
About the Maker
Snakes for Hair altar candles are designed in the traditions of folk magic, astrology and Tarot. A single, hand-cut collage takes many months to complete before going into limited production in a small Brooklyn studio. When you select a candle, you are choosing a work of art and instrument of magic. And it's here to help you realize your mission as a self-creator.
Magic is reciprocal, so light with intention, tap into your highest vibration, and meditate on your wish. And remember-Snakes for Hair loves you
To browse more candles,
continue here